This article is a continuation of the recent post on How to Create a Facebook Page for Business.
Creating a Facebook Business page was easy, right? Now It's time for us to promote your site with the right stuff in it to get you Facebook Business Page grow effectively.
Here's a quick video from Carina Hill that will help set up a Facebook Business Page professionally:
This might not be as accurate as it should but overall this is how it works, but I'm going to show you more on how to set up your Facebook Business Page effectively:
Creating a page username
Adding a call-to-action or CTA
Setting up link to an app
Showcasing your services
When creating a Facebook Business Page, don't treat it as just a dummy account. Make it look professional to make it as effective as you can.
Creating a Facebook Business Page Username
By clicking the Create Page @Username below the profile picture, a window pops up for you to modify or set the profile page username.
Type in your company name. If your company name is already taken, make sure it is unique, similar or closely relevant to your company name. That way it will be easier for people to find your page in search. This also creates create custom URLs that lets people quickly find your page.
Adding a Call-to-Action or CTA
Online Retailer, Dollar Shave Club has used the call-to-action button to help them boost their customer acquisition efforts.

"Over the course of a three-week test, the Sign Up call-to-action button delivered a 2.5x higher conversion rate versus other comparable social placements aimed to drive new user acquisition."

— Brian Kim, Director of Acquisition, Dollar Shave Club
So now, I'll show you how to rightfully use this button for your business.
After clicking the Create Username button, you will nothing a blue + Add a Button below the right corner of the cover button. Give it a click and it will take you to this window:
From here you will have the option of choosing the button you prefer people to see as your call-to-action or CTA.
There are 10 Button options to choose from:
Book Now – Mostly used if you are in businesses such as salons, spas, hotels, dental clinics, and/or business that offers booking appointment. Input booking page link to make this work.
Call Now – You may set your phone number here for you customers reach you in your business or personal phone number. Input phone number to make this work.
Contact Us – Linking this button to your website's contact page will lead people directly to that brand or contact details. Input contact page links to make this work.
Send Message – This will lead you directly to Facebook messaging section where your customers will be able to reach you in your Facebook Account. This is set to default.
Use App – If you are promoting your app or developing an app and need users to download your app, this button serves well for you. Input app links to make this work.
Play Game – This feature works well for the gaming business that gives users a chance to play the game online or experience game demos. Input download links to make this work.
Shop Now – Drive your customers directly to your e-commerce website. Input e-commerce link to make this work.
Sign Up – If you want to build a database for email subscribers, you may use this button. Input URL to you sign up page to make this work.
Watch Video – Drive your customers directly to your video link. Input video link to make this work.
Send Email – Lets your customer send you an email directly by using this button. Input you email address to make this work.
Learn More – You can link you are About Page or any page of your website to discuss what your brand or company is all about. Input Information page links to make this work.
You may also preview buttons while choosing your Call-to-Action button: Website, iPhone, and Android.
Setting Up Link to an App
In the + Add a Button window, there's an added feature you can use for the website, iPhone and Android features. All you need to do is click the button below Set up a Link to an App? And it will show you more extra settings you can configure.
For Advanced Users, you may search the Step-by-Step Guide from Facebook that covers most of the Deep Linking Setup:
This allows you to send people directly to the information they are interested in when they open your app for the first time. You can use deep links in any ad format: Mobile App Install Ads and Mobile App Engagement Ads.
Showcasing Your Services
You now have the ability to showcase your services or highlight your product page with the new Facebook Business Page features.
There is also a new page section you may use called the Shop where you may choose how you want people to buy the products from your shop. This feature is still under a test so this probably won't work at the moment.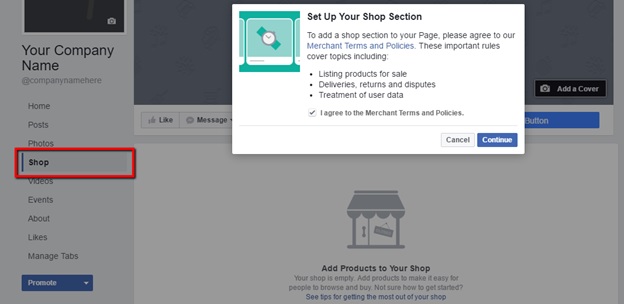 I will tell you more about this feature in the next article.
But for now, let me show some other 5 new cool stuff Facebook Business Page have for you,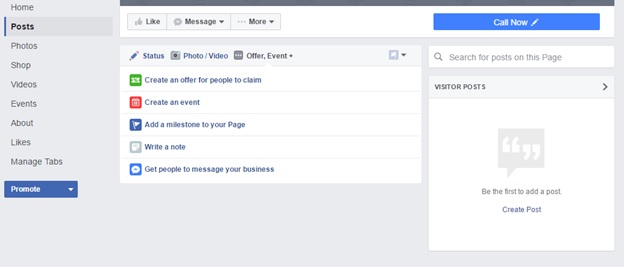 Cool Stuff #1: Create an offer for people to claim
This is one cool feature that lets you offer in either Online or In Store: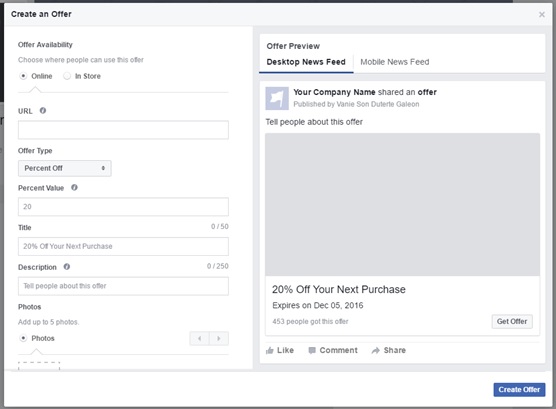 Cool Stuff #2: Create an event
You may now create an event instantly through your page to connect with your audience.
Cool Stuff #3: Add Milestone to you Facebook Business Page
Create a Milestone for your company and show your customers how fast your company has grown.
Cool Stuff #4: Write a Note
You can give your audience a story about your company or somewhat related to your business.
Cool Stuff #5: Get People to Message your business
You can now send post your audience through this feature and publish them as a post all at once.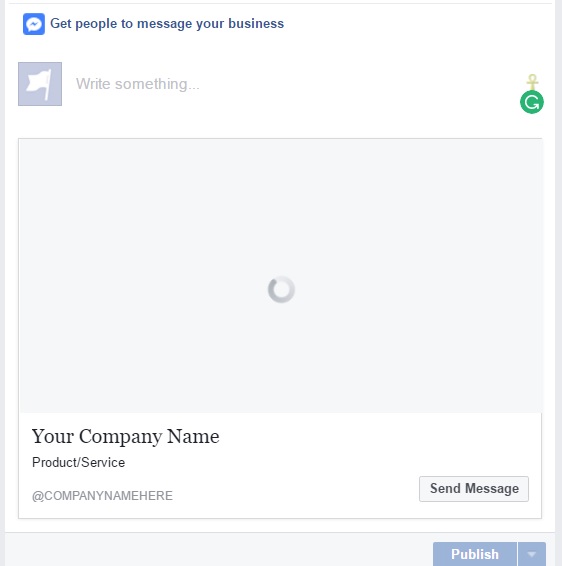 There's a lot more you should know about. Stay in touch to read more articles on how to grow your business using Facebook Page for Business.
In our next article we will walk you through how to have an optimize Facebook for Business Page and Setting up the important parts of the page that will include:
Adding posts, videos, and photos
Add Page Admins
Managing your tabs